Do you have a problem in your body weight? Well, skinny fiber will give you a unique way to help you lose weight and help you get a perfect shape of body. The main target of this product is to burn the fat that you have in your body. But, how does it work? These are just common questions that this article will tackle and you will also find out how effective this product in losing weight.
What is Skinny Fiber?
One of the weight loss supplements is the Skinny Fiber. It's a natural weight loss product manufactured by Skin Body Care Company. The supplement is comprised of all natural plant ingredients and it comes in a capsule. This capsule is best recommended to be taken before eating your meal during lunch and dinner. The instructions indicate that two capsules must be taken together with at least eight ounces of glass water, thirty minutes before meal.
Also, those people who already took this product claimed that it really helps them to cut down food cravings because this supplement made them feel full even they are not yet eating their meals. Also, it increases the metabolism for fast burning of calories.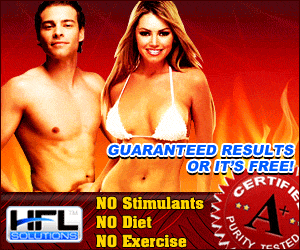 Skinny Fiber Ingredients
The supplement natural formula includes exclusive blend of 3 weight loss natural ingredients and a combination of digestive enzymes that really help digest and break down the food.
The following are three main ingredients of this weight loss supplement:
Chá de Bugre. This tree has been growing in Brazil that produces red fruits similar to a coffee bean. Both the fruits and the leaves from this Brazilian tree are very helpful and used to make tea and medicine. Because of this, there is some Brazilian who uses this as their coffee because of its ability to increase metabolism and reduce food cravings. Also, this is used to prevent fluid retention, viral infections, combat cellulite and many more.
Caralluma. This is one kind of plant from the cactus group that have been used for thousand years as a natural extract that lessens appetite. There are many people who use this plant because they believe that it increases endurance, suppress appetite and to satisfy thirst. Also, it is believed that this plant helps stop fat formation while lowering levels of blood sugar, which forces the human body to burn large amount of fat reserves.
Glucomannan. It is a natural ingredient of Skinny fiber that is one hundred percent water soluble fiber from the root of Konjac plant. This natural ingredient is responsible for the stomach expansion and fullness effect. According to some studies, it have been shown that this ingredient also help to relieve constipation, regulate levels of blood sugar and help reduce body fat.
Does Skinny Fiber Work?
There are many people who want to know if this lose weight product really works or just a scam? Well, for that question, the answer is definitely a big Yes! It is effective for losing weight. For those people who already used the product claimed that this product is effective because of the natural ingredients that it has. This supplement has been added to daily schedule because taking this regularly also brings health benefits that everyone could enjoy. By taking this weight loss capsule, your brain will not only be receiving a fullness signal, but it also allows you to discipline yourself by eating too much during eating hours. As a result, parasites, free radicals and ugly toxins are being removed, which offers large benefits from your health.
There are also some claims that skinny fiber helps you better absorb minerals and vitamins, control aging, improve imbalances of blood sugar, break down fat for quickly loss weight and other claims proving that this product really works. There are no clinical tested or trials that this supplement works, but instead those many users who presented their full testimonials of using this product are the reason why there are other people who want to try also the product especially those people who have a challenge about their weight.
Are people getting best results after using Skinny Fiber?
Well, you will be happy to know that there are many people who are getting best effective results by taking two natural pills prior to eating meal. There is no hard workouts and additional hearth exercise needed in the workout gym or long cardiovascular sessions to lose heavy weight. If you simply take this weight loss supplement with full glass of water, you are well guaranteed to lose body weight.
Advantages of taking Skinny Fiber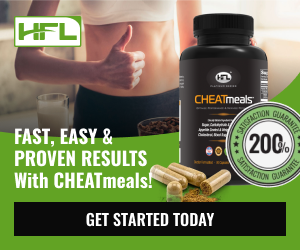 Just like with other weight loss supplements, taking this product also gives several advantages not only for health but also for every day; for sure you will enjoy having in your daily lifestyle. Here are the following advantages of this product:
• Discounts available when you purchase multiple bottles
• Money back guarantee
• Provide quick results than other weight loss supplements
• Made from natural ingredients
• Digest triglycerides and cholesterol in the blood
• Improves absorption of minerals and vitamins
• Helps flush away body toxins
• Promotes bowel elimination
• Stop new formation of fat
• Boost metabolism
• Improves imbalances of blood sugar
• Reduces absorption of fat and burns calorie
• Suppresses appetite
Why you should buy this weight loss supplement?
This supplement is very ideal for those people who want to lose their body weight effortlessly. Also, this is also good for those people who are suffering from high blood pressure and diabetes as well. However, you need to be careful when buying this product because there are some store that replicates the product and putting glower and sugar in the supplement capsule instead of the original and natural ingredients that it has.
If you want to buy this supplement, it is better that you visit their official website to give you important information about the product and for your own safety as well.
Conclusion
Skinny Fiber is one effective weight loss supplement that will help you lose weight and give you other health benefits as well.
If you are looking for more information about the product just look at in their website in order to give you more ideas about the product.