If you are one of those people who constantly finds themselves perpetually stuck on the diet merry-go-round, but you're desperate to find a permanent solution to your weight loss issues, then you'll be pleasantly surprised by The Every Other Day Diet (EODD). This is a diet plan created by someone who absolutely hates to diet. His name is Jon Benson, and based on his own personal experiences, he just doesn't like most diets out there.
So, what inspired him to put out a second edition of his popular EODD plan?
Jon's original version of this diet plan was so successful, that he decided to updated it to reflect new information he discovered.
Jon Benson feels it's his purpose in life to help other struggling dieters find a healthy alternative to those other diets that are either, too complicated or too silly to be of any use. As a best-selling fitness author and life coach, Jon wanted to create a plan that was easy to follow, and gave people the potential to change their entire lifestyle. Many traditional diets just don't go far enough in providing a carefully structured plan that guides you, every step of the way, towards permanent weight loss.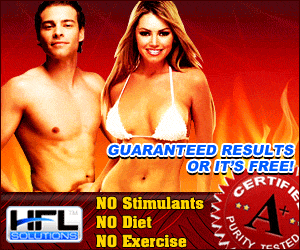 The Every Other Day Diet plan doesn't just show you what to eat, but you'll learn a whole new way of thinking about fat and calories. Sure, some fat is bad for you, but Jon teaches you that "fat is fuel" and is really an essential part of your diet. You'll be happy to know that Jon doesn't believe that you need to starve yourself in order to lose weight. And, you don't have to be afraid of every food that contains fat, because these foods are a natural part of your everyday eating environment.
Most diet plans try to force you into banishing such beloved foods as: chocolate bars, ice cream, pizza, apple pie, burgers and fries, and other favorites. You may be able to ignore them for a while, but what often happens is you go back to sneaking them into your diet. This "cheating" makes you feel guilty, which can lead to your failing to stay on your diet.
But, the Every Other Day Diet 2.0 takes a completely different approach. Jon knows that a diet that includes such extreme depravity is a sure route to failure. Most people just can't do it. This is why the EODD uses what's called Planned Varience. You'll have Burn Days and Feed Days. On Burn Days, you'll eat low-calorie foods that are high in protein and contain a good amount of carbs. On Feed Days, you'll get to eat whatever you want (within reason).
You won't ever feel overly hungry on this diet because you'll constantly be eating a variety of foods that will be satisfying.
A key part of EODD 2.0 is the wonderful Snapp® eating system (or Snapp fitness plan). Snapp stands for: Shakes, Nuts, Apples, Protein, Produce. Jon makes sure that you're never in doubt about what you should eat on any given day. He's rescued you from having to spend countless hours in the kitchen preparing special diet meals. Hooray!
There are five food plans included in this diet. The Primer Plan (Beginners), The Lifestyle Phase 1 Plan (Beginners and Intermediate dieters), The Lifestyle Phase 2 Plan (Intense Fat Burning), The Extreme Plan (Bodybuilders), and The Ultimate Plan (Fitness Obsessed). If you are in the normal dieter range, you'll be comfortable with the Primer and Phase 1 choices. You will eat Snapp foods 5 times a day, and every other day you can eat one junk food meal. Jon says that as long as you follow his recommendations to the letter, you'll lose weight.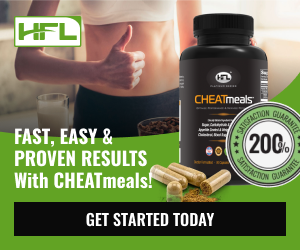 The plan also includes a full recipe section. You get delicious recipes for breakfast, lunch, dinner, plus shakes and snacks. There's no weekly meal plan in the basic version, but there is one included in one of the bonus books. All of the food is appetizing and designed for easy preparation in about 30 minutes or less.
M-Power System
When you purchase this diet plan, you'll be given a free 30-day membership into this Tony Robbins style motivational series geared towards helping you reach your health and fitness goals. Jon has a warm, inviting voice that is friendly and down-to-earth. It's like he's sitting there talking to you in your living room.
This audio program is 48 weeks and you'll have access to a new audio lesson each week.
Each audio lesson is power-packed with life-changing motivational strategies and easy pen and paper exercises to help you focus on building a better body, spirit and mind for success in life.
I highly recommend that you check M-Power System out, however, if it's not your cup of tea, you can cancel this $29 per month membership at any time. Remember to save your purchase receipt – you'll need it if you decide to cancel.
Does The Every Other Day Diet work?
It has helped many people lose weight and change their lives. However, your individual results will depend on how dedicated you are to following the plan, and other factors like lifestyle, eating habits and body type.
If you're looking for an excellent rotation diet for weight loss, The Every Other Day Diet 2.0 is one of the best choices you can make. It's designed as a long-term lifestyle plan that helps you lose weight gradually, achieve your ideal weight, and maintain that weight for the rest of your life.