Ruben Studdard's Remarkable Weight Loss Journey
Ruben Studdard, the soulful singer who first captured the hearts of millions as the winner of American Idol's second season, has had quite a journey when it comes to his weight loss. Throughout his life, Studdard's weight has fluctuated, partly due to his love for the Southern comfort foods he grew up eating. His first significant weight loss happened in 2006 when he lost over 100 pounds during his marriage to Surata Zuri McCants. However, after their divorce in 2012, he regained the weight he had lost.
Studdard's weight became a focal point again in 2014 when he joined the reality series "The Biggest Loser" as their first celebrity contestant. Upon arrival, Studdard weighed 462 pounds, making him the heaviest contestant of the season. During his stay at The Biggest Loser Ranch, he lost 39 pounds and was diagnosed with Type 2 diabetes by the show's medical expert, Dr. Robert Huizenga.
Studdard described his four weeks on the ranch as "10 times harder" than he had expected and "very mentally challenging". Despite not making it to the end of the season, he stated that the show helped him change his perspective on healthy living. After leaving the ranch, he continued his weight loss journey and shed an additional 104 pounds.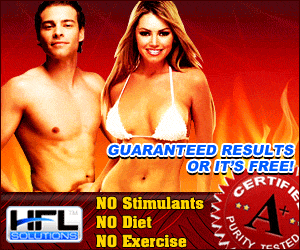 Throughout the years, Studdard has continued to make lifestyle changes to manage his health, particularly his diabetes. He adopted a vegan diet at one point and lost 100 pounds, but wasn't able to maintain the weight loss. However, his approach to weight loss became more serious following his diabetes diagnosis. He noted that the only cure for his condition is diet and exercise, which he has been diligently pursuing.
Over the years, Studdard has continued his weight loss journey, losing a total of 129 pounds since his time on "The Biggest Loser". His journey has not been without its challenges, including periods of weight gain followed by weight loss. Despite this, he remains committed to a healthier lifestyle.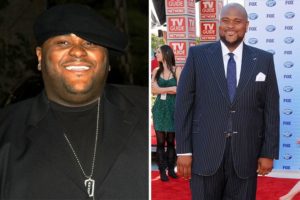 Today, Studdard seems to be in a better place, both physically and mentally. He's committed to being the "healthiest Ruben Studdard he can be" and is focused on living his best life. He credits his time on "The Biggest Loser" for giving him a second chance to live a healthier lifestyle. This journey was a personal endeavor for Studdard, who did it for himself and his life.
In more recent years, there haven't been any specific updates about Studdard's current weight. However, he has made it clear that he is focused on leading a healthy lifestyle and maintaining his weight loss. His transformation is an inspiring story of perseverance, self-reflection, and the pursuit of a healthier life.
The Reality of Weight-Loss: Ruben Studdard's Experience
Ruben Studdard, an American singer, understands the concern of physical appearance post-weight loss. After losing weight, loose skin can become a problem. For some, plastic surgery is the only solution. However, Ruben Studdard's approach was different.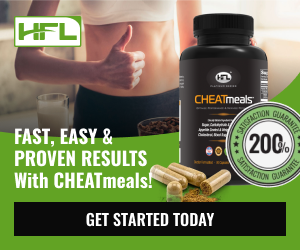 Avoiding the Sag: Strength Training
Studdard avoided sagging skin by starting strength training early in his weight-loss journey. The skin shrinks alongside the body, avoiding the sag. Commit to strength training to maintain your new size just like Ruben Studdard did.
Achieving Quick Results: Ruben Studdard's Routine
Ruben Studdard sought quick weight-loss results. He achieved them through strength training. Two hour-long sessions each week for three months can lead to a noticeable reduction in size.
Finding Balance: Rest and Muscle Repair
It's important not to overdo strength training. Your muscles need time to repair between sessions, making them stronger and tighter. Ruben Studdard recognized this balance.
Strength Training Approaches: What Worked for Ruben Studdard?
There are various strength training tools, including free weights, stretch tubing, and flex bands. Other options include wrist and ankle weights, body bars, and Pilates equipment. Ruben Studdard used these tools to maximize his strength training.
Understanding Body Composition: Muscle, Fat, and Body Size
It's important to note that muscle weighs more than fat. This is why a person with more muscle mass could weigh more but wear a smaller size. Body fat percentage is a key health indicator to monitor during weight loss.
Health Risks of High Body Fat Percentage
High body fat percentages carry health risks like diabetes, high blood pressure, and high cholesterol. Regular body fat testing can help monitor your health progress, similar to how Ruben Studdard managed his weight loss.
Ideal Body Fat Percentages: Guidelines to Consider
There are recommended body fat percentage ranges for different ages and genders. For women, it ranges from 14 to 30 percent depending on age. For men, it's 9 to 23 percent.
The Importance of Body Fat: A Necessary Component
Despite the risks of high body fat, having some is necessary for overall health. It provides protection and is essential for certain bodily functions. Striving for a healthy balance, like Ruben Studdard, is the key.
Strength Training Benefits: More than Weight Loss
Strength training for two to three hours a week can lower body fat by up to 10 percent in six months. The benefits include higher energy, increased stamina, improved muscle definition, and a faster metabolism. These benefits have been a part of Ruben Studdard's healthier lifestyle.