Maintaining the weight
Perhaps the hardest part of any weight loss program is maintaining the weight once you have reached your goal. In fact, I have heard statistics that something like 95% of women will go back to their old weight within two years of losing it. That is very depressing. It is important that you get the right information and discipline in order to make sure you are the 5% that stay lean, sexy and healthy.
Make habits for life
When you begin to lose weight it is important that you make habits for life instead of just temporary changes. You see, the main reason that women go back to their old shape is because they go back to their old way of eating. And the real cause of this is the concept of dieting. Dieting is not a good idea because it gives you the idea that it is only for a period of time. Rather, you need to make habits that will last the rest of your life. Sustainable changes like eating less processed food and more fruits and vegetables. If you are just trying to find a diet that will help you lose weight fast then you are in trouble because that weight will come back, 95% of the time.
Keep learning
Science is continually discovering new things about the body and the way it operates. Fitness experts and dietitians are constantly coming out with new data about how you can lose weight and keep it off. So keep learning. Keep reading about these things and stay up to date with the modern schools of thoughts. This is advantage that will really help you along the way because you will find more efficient and healthy practices.
Remember the motivation
Remember the start of this post we talked about finding the strong motivation that you can call upon. Don't forget it now just because you have achieved your goal. In fact, now is the most important time to remember it because it is after the weight is gone that most women fail. It is a lot like quitting smoking, lots of people can do it but most of them relapse. You need to remember your goals about living longer for your children, avoiding serious diseases and having a better quality of life now more than ever.
Tips to help you on your way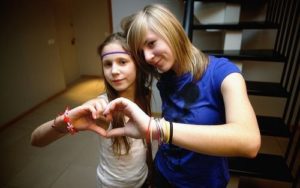 To conclude this guide I have put together a list of tips from this site and from around the web that will help you along your weight loss journey. As I mentioned before, knowledge is power. The more you can know about a topic the more able you will be to make the right decision. Take some time to read these great sites or bookmark this post and come back to them when you need more information or inspiration.
If you have any tips of your own or would like to add to this guide I would love to hear from you. Please leave us a comment and hopefully we will get some good discussions going. Also if you know of any other super helpful posts please let us know and we can add them to the list.
Are you on your own weight loss journey? The question of how to stay in shape and keep the pounds off once you reach your target weight has probably crossed your mind then. If you've been doing some fitness training you should consider continuing on with it – why stop if it's working! You could also think about building some muscle bulk as well. Joe Rogan is a great example of how well you can do this when you remain committed to being fit and muscled! If you'd like to know everything we know about the (as we like to call them) Joe Rogan Supplements, read on.